Our Brands
We carry brands with a commitment to provide you with products that make any residential or commercial project integration easy and efficient.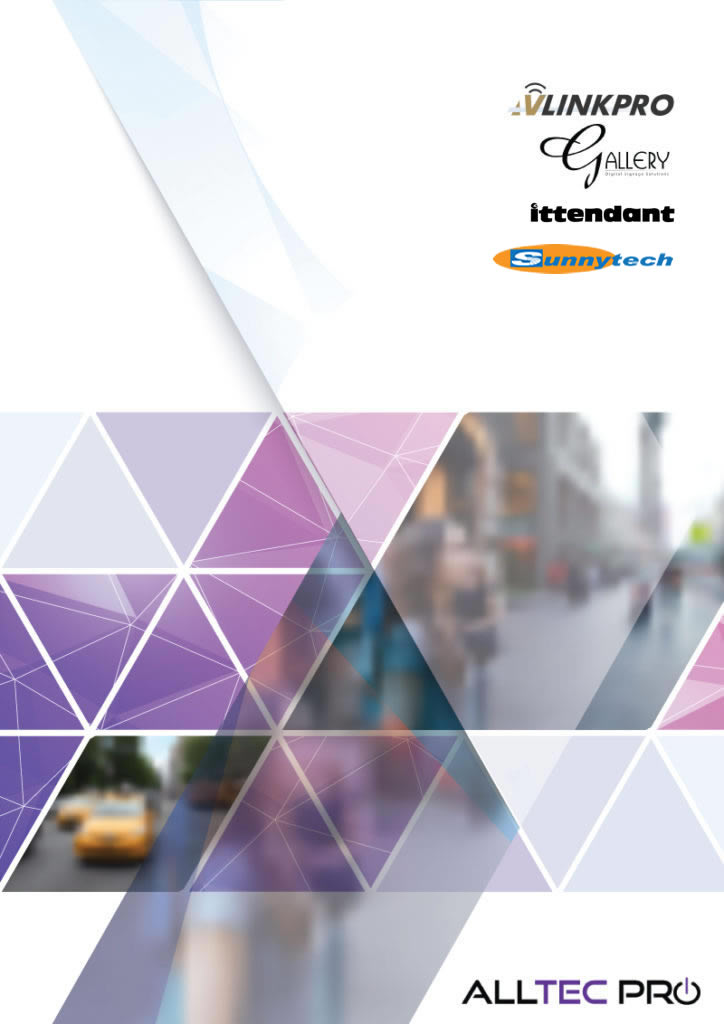 AlltecPro
Our products will help you with smart home Crestron integration, more energy efficient lighting, unlimited advertisement opportunities through digital signage, blazing fast connections with our cables, and experience entertainment like you are in a private movie theater. Scroll down to learn more about how our brands can help you!
AVLinkPro™
Residential/ Commercial AV Integration
AVLinkPro systems are engineered to create a bridge solution to derive the full benefit of such connected devices. As an enhanced IP SIP PBX bridge communication server, the AVLinkPro is a solution for IP SIP-based devices.
Digital Signage
Gallery™ Digital signage is the ideal product for digitally showcasing your content. Find out how easy it is to create impactful messages that will get results.
The Gallery Advantage Is Driven By Our
Gallery™ provides the ideal digital signage solution to effectively and beautifully communicate with your customers, employees and visitors. Maximize your sales potential and increase your brand visibility – anytime, anywhere – easily and seamlessly – with Gallery BrightShow™ All-In-One Systems. Our tailored systems and displays fit diverse applications and markets.
William Kurtzer
From The Blog
Latest information from AlltecPro.
AVLinkPro™: Bridge the Collaboration Gap for Integrators Providing an Easy Route to the Whole Home Communication Experience AVLinkPro™ bridges the communication gap between audio/video intercom capabilities, and modern home automation control systems from Crestron®....
read more